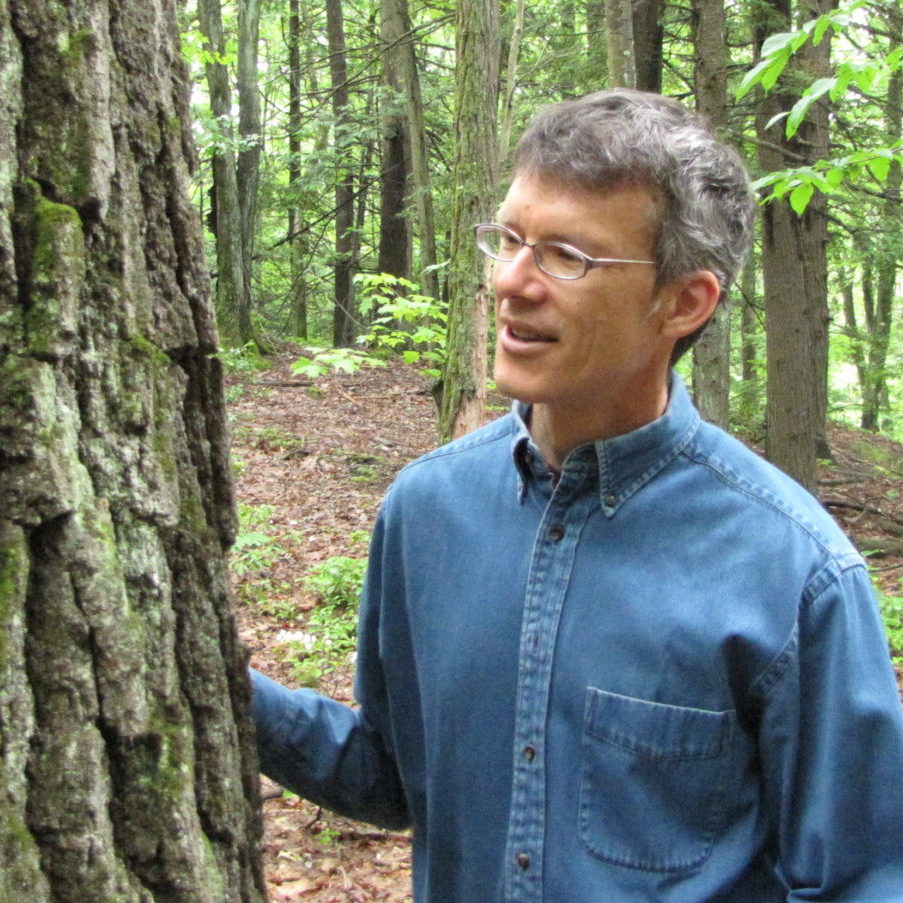 I've been observing and inquiring about the natural world since I can remember, but it was not until I moved from the Pine Barrens of New Jersey to earn my Masters degree in Conservation Biology at Antioch University New England that my infatuation with trees flourished. My coursework brought a welcomed, intense immersion into the natural history and ecology of the plants, critters, and other organisms in my new landscape, and in very short order I found a depth of belonging and connection to place that I had never before experienced.
Through developing my thesis and subsequent book, Bark: A Field Guide to Trees of the Northeast, my infatuation with trees grew, and I developed a deep sense of perception and appreciation that continues to grow and enrich my life.
As a naturalist and educator, I strive to share the science and wonder of trees in an accessible and compelling fashion. I write, photograph, illustrate, and present programs about the structure, growth processes, and ecology of trees—including their bark, buds, leaves, roots, and wood—for audiences at all levels of experience.
I'm especially interested in the process of discovery and engagement. My greatest inspiration flows from the sense of wonder, awe, and the recognition of beauty that result from these investigations and my desire to share these experiences with others.
I live and work in Western Massachusetts with my two daughters, who exemplify the experience of awe and wonder, and I travel widely to present programs and workshops.
More About Michael: